Nomination - Best Sound Editing/ Mixing International Sound & Film Music Festival (ISFMF)
Second Prize for Beijing International Electronic Music Festival (musicacoustica)
The person's movements give the appearance of a struggle of someone trying to break out of a cubical structure. This structure freely transforms in shape and size and is more alive than the human. The cubical structure implies the social mold and invisible unreasonable social rules which oppress human freedom.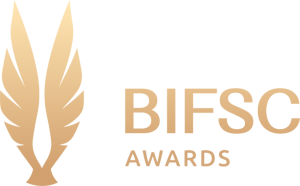 Third Prize

Winner




Berlin International Sound Design Competition
Best Sound Design for Film 'ESCAPE'
In Escape, a lone space explorer crash-lands on a desolate planet and must find a way to make her new home habitable. The heroine is a teenaged version of the central character in our Emmy® award–winning film Silent, known there as "the Kid." This intrepid character displays courage, passion, determination, and curiosity as she transforms the barren landscape she has found into a beautiful planet, and reunites with her family.
   Interactive Audio Experience   
Audior is the next generation of the audio visualizer, it offers a possibility of collaboration between sound and visual in virtual reality. You can use it for gaming, exercise, making digital arts and relaxing. The use of this application is ultimate.   Audior is a close touch of art and technology




 more info - www.audior.app
Spitfire Audio Westworld Scoring Competition 2020
Motion Picture: HBO
Dialogue & Recording: HBO
Sound FX/ Mixing & Music: Bo Li