About me
中文/English/한국어
Hi, I am Bo. I started my journey as a string instrument (Erhu) performer. Then when I was around 12 years old, I had a chance to visit a recording facility, and I immediately found my interest in the audio experience. Then I did my bachelor's degree in recording arts.
Then I got an offer with 3 years full scholarship from CalArts. In my early career, I received recognition from different organizations worldwide for my personal projects. The film I participated in as a sound supervisor received the Gold medal in the 2021 Student Academy Award in Animation Category. In music, I was awarded Denny Award Gold Statue at the Denver International Art and Technology Festival. The event reached around 0.65 million views online. For sound design, I got the Berlin International Sound Design Competition Third Prize for sound design and the Sound Academy Award Silver Medal in China. For audio technology and interactive media, I got Chunhui Cup Crystal Statue which holds by the Chinese government's education department. And, of course, some other film festival awards from my collaboration projects.
I am working as a freelancer in the Film/ TV industry. The project I participated in as a sound designer is now public on platforms like Apple TV, iTunes, Google, Amazon, etc. Last year I worked as a sound designer for EarsUp Sound Design. This company designs sonic experiences for world-class theme parks like Warner Bros. World, UAD, and Universal studio, Japan.
As for institutional and field service, I was invited as a sound design visiting artist for the Animation program at Arizona State University in 2021. It was successful. Then I got an offer from Arizona State University as a Clinical Assistant Professor, Sound for Animation. In 2023, the Chinese education group AAE and ACG reached out to me and offered me a position - as a sound class tutor. In 2022 I was invited to join the Berlin International Sound Design Competition Jury Team as a distinguished judge. The same year, I was invited as the judge for the China Advertising Golden Lion Award.
I am interested in exchanging ideas with you regarding sound and music, soundware, theater, games, etc. hit me with any questions!
 Professional Group

China Society of Motion Picture and Television Engineers, CSMPTE, CN

Motion Picture Sound Editors, MPSE, USA

Cinema Audio Society, CAS, USA
Theatrical Sound Designers and Composers Association, TSDCA, USA
Education 
2017 - California Institute of the Arts, MFA Sound Design, 3 Years Lillian Disney Scholarship, Full
2012 - Guangxi Arts University, BFA Sound Design, Music Composition, GPA 3.7
2009 - Shijiazhuang No.12 High School – Musical Instrument Performance (String Instrument - Erhu), Top 20 Player in Hebei, Top 3 student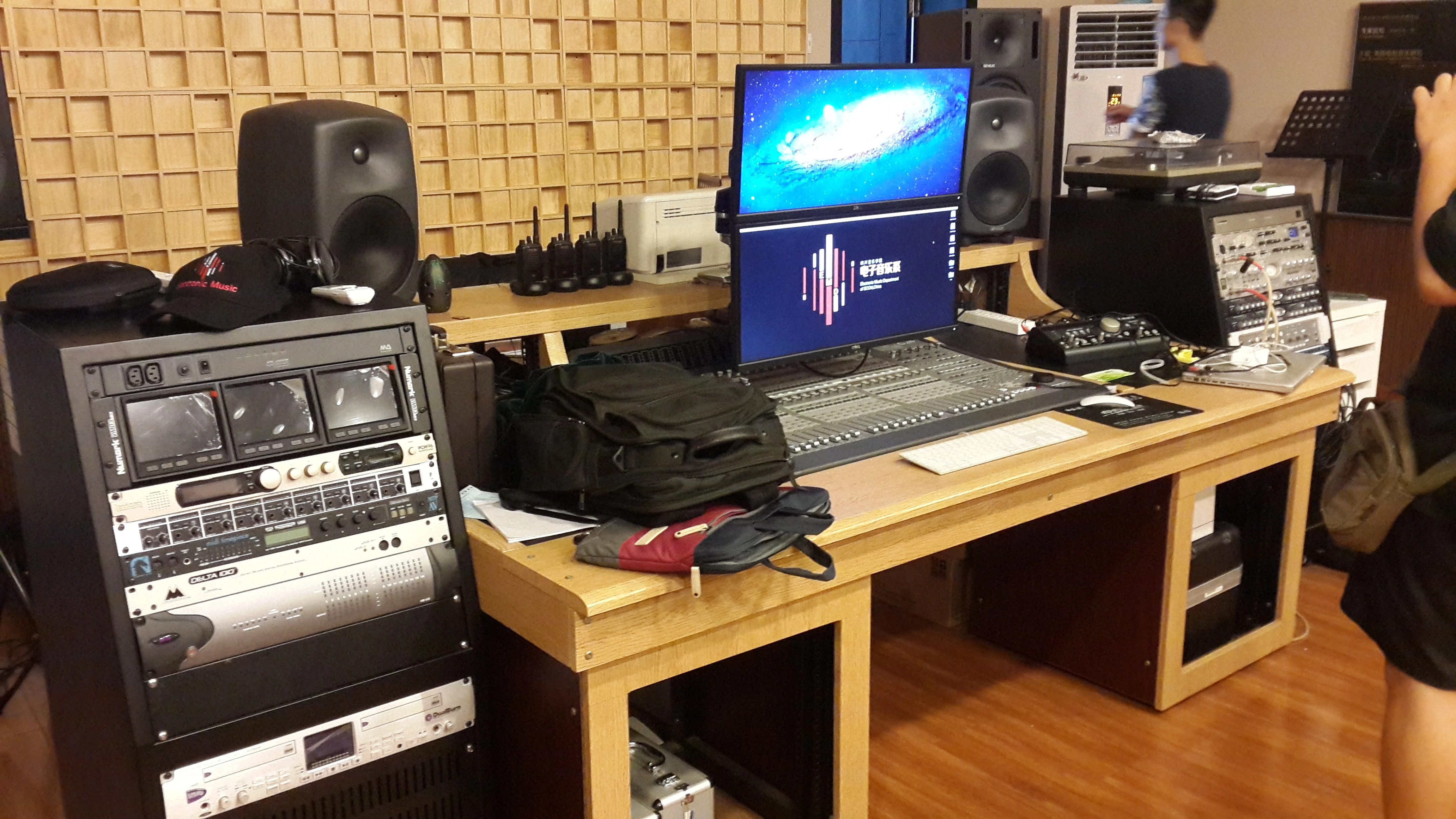 Press
LA Voyage Local Stories - Conversation with Bo Li - Article
BIFSC - Sound Design Award - Article
LA Voyage - Meet Bo Li - Article
Shoutout LA - Meet Bo Li: Sound Designer & Composer - Article
艺术大观 - 实验声音艺术家李博 - Hard Copy and Article
CalArts Production - Through The Leaves - Article
Freetitle.us - From 1942 to 2020 - Article
Freetitle.us - Breath, Breath, Breath - Article
Activity
2023 - Avid Pro Tools "Polisher"
2023 - Sound Class Tutor, for Chinese Education Group (AAE, ACG)
2022 - Invitation from AAE Education Group in China, Zoom Meeting, Topic: Sound Design
2022 - Invitation from PaiHua Culture Communication and Beijing Film Academy, Topic: Sound Design for "Unforgotten"
2022 - Invitation from Beijing LiangJie Culture Media Co., Ltd, Topic: Audio Experience for "Unforgotten"
2022 - Part-Time Sound Designer at Earsup Sound Design, Burbank LA
2022 - Clinical Assistant Professor at Arizona State University
2021 - Visiting Artist at Arizona State University
2020 - Jury member of 2020 Berlin International Sound Design Competition
2018 - Yueling International Media (Beijing) Co., Ltd - Sound Design Supervisor, Advisor - 2018/ Oct - 2020/ May
2017 - California Institute of the Arts - Technical for Theater/ Film School - 2017/ Oct - 2020/ May